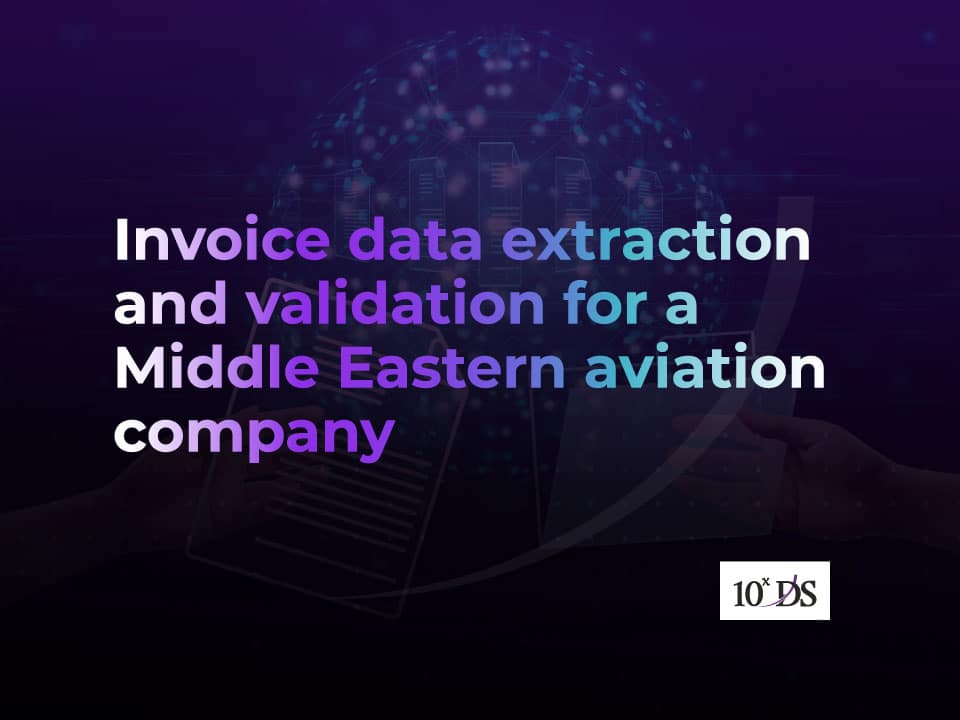 Invoice Data Extraction and Validation for a Middle Eastern Aviation Company
10xDS delivered an Intelligent automation solution capable of extracting data from invoices and validating them before entering in ERP for further processing for an aviation company based in the Middle East. The manual steps required for the invoice management processes have been eliminated by automating the process with minimal human touchpoints.
Challenges
Keeping track of all the transactions was difficult for the company as they received a large volume of invoices daily. Traditional manual invoice management processes were time-consuming and prone to errors, leading to delays, disputes, and increased costs.
Solution
10xDS delivered an Intelligent automation solution that helped them to upload documents in the app which then identifies the template and extracts data from the invoice. This will automatically validate the data and notify the users for additional manual review. This end-to-end process time reduced to more than half of the manual processing time and created better visibility and decision-making.
Download Case Study to know more