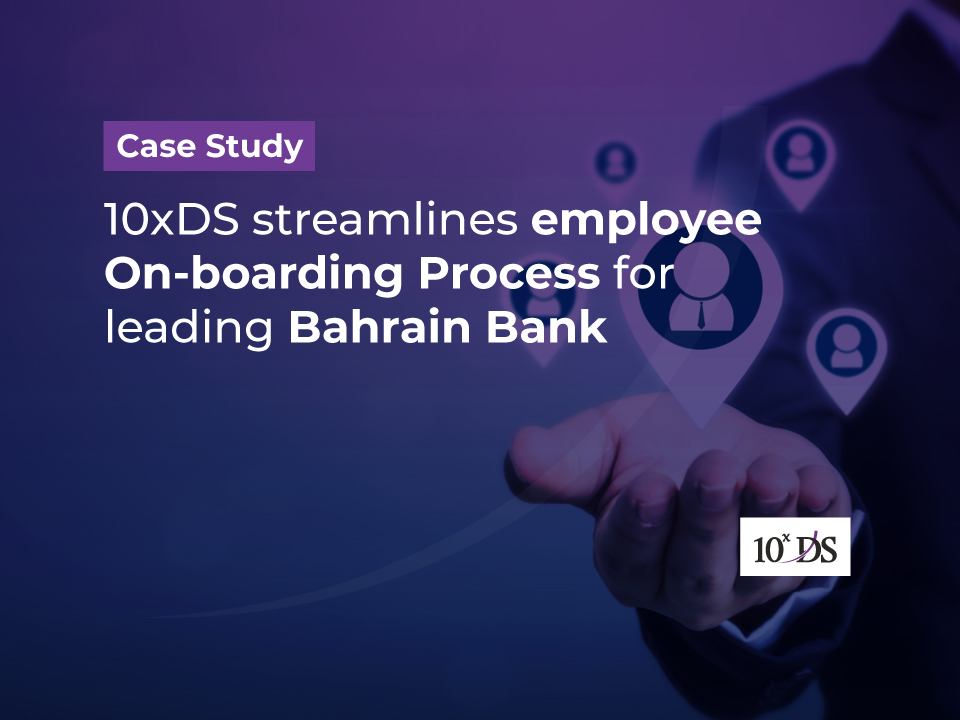 10xDS streamlines employee On-boarding Process for leading Bahrain Bank
10xDS developed an automated solution for one of the leading Banks in Bahrain for managing employee onboarding process. The solution was developed leveraging Microsoft Power Platform and DocuSign.
Challenge
After the acquisition of another banking unit, the Bank HR was required to complete the on-boarding of 200 employees in a time-bound manner. Manual process of on-boarding was challenging as it involved multiple activities.
Solution
10xDS designed and implemented Power apps & Automated solution enabling setting up of Basic Record File for the shortlisted candidates and issuance of automated Offer Letter, E-mail notification on the response/action on the Offer Letter and posting of accepted Offer Letters digitally using DocuSign. The digital on-boarding enabled automated contract, automated offer letter, among others, saving manual hour
Download case study to know more