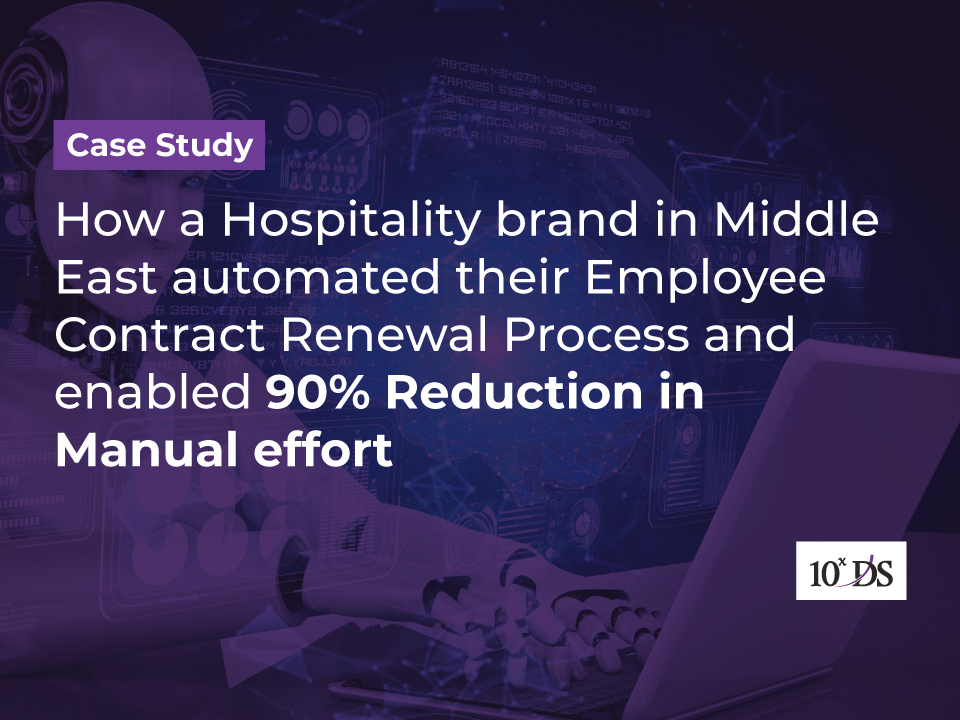 10xDS streamlines Employee Contract Renewal Process for a leading Hospitality brand in Middle East
10xDS developed an automated solution to streamline the employee contract renewal process for a leading Hospitality brand in the Middle East. The solution leveraged the RPA technology and the capabilities of low-code web/mobile application platforms.
Challenges
The employee contract renewal process was highly manual and time-consuming as the company faced difficulty in identifying contracts that ends in the given period. This in turn created a delay in sending feedback by HoD to the employees on their contract renewal.
Solution
10xDS designed and implemented an AI-based RPA solution to identify employees from the database whose contract renewal date is about to get expired. The HoDs will get notified at the same time through an App (Mobile/web-based). After the evaluation of HoDs, the BOT identifies the decision taken and emails the contract to the HR team and relevant stakeholders. The solution helped in reducing the manual effort taken by 90% and the time taken to prepare each contract significantly.
Download case study to know more