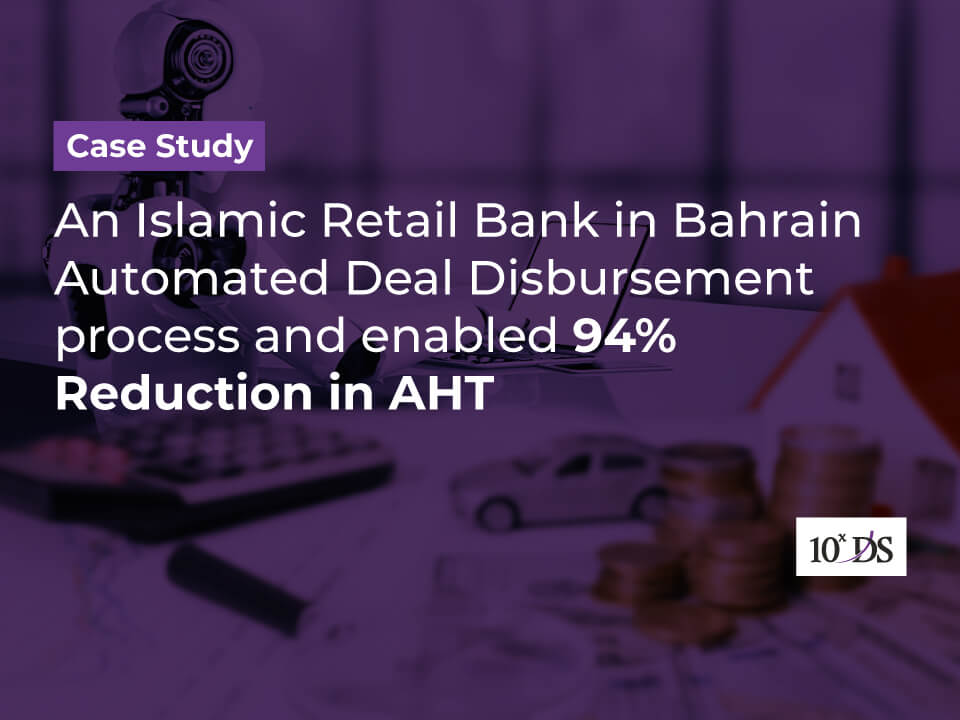 10xDS streamlined Deal Disbursement process for an Islamic Retail Bank in Bahrain
10xDS designed and implemented an RPA solution to automate deal disbursement process for one of the best Islamic Retail banks in Bahrain.
Challenges
The disbursement process had to be completed within the fourth day of every month irrespective of the volume. The data collection involved in this process was highly manual which led to frequent errors.
Solution
10xDS implemented an RPA solution to help the financial team to generate the deal disbursement from their ERP. The human-BOT interaction helps in implementing a systematic solution. End of the day summary report provided by 10xDS helps in creating a detailed audit trail. Our solution helped in reducing the average handling time by 94%. This in turn decreased the risk of manual errors and workload on employees. It also helped in completing the rule-based process before the deadline.
Download case study to know more