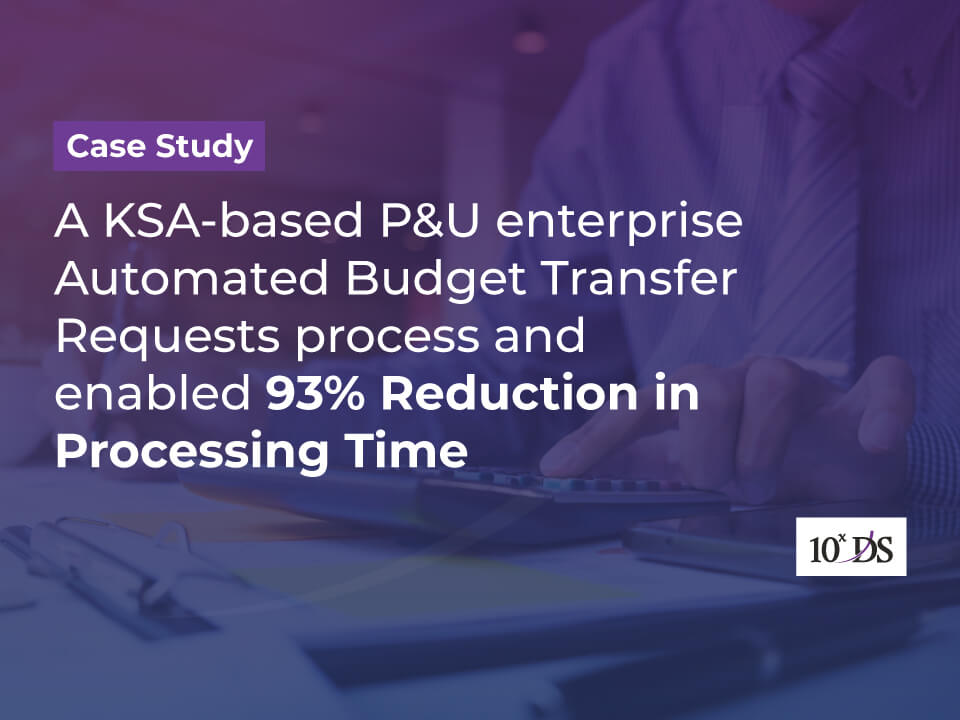 10xDS Streamlined Budget Transfer and Updating Process for a leading Power & Utility company in Saudi Arabia
10xDS developed an automated solution to streamline the Budget Transfer and Updating Process using Power Apps and Power Automate for one of the leading Power & Utility companies, headquartered in the Kingdom of Saudi Arabia.
Challenges
The verification and updating of budget transfer requests process done by the financial and analysis team was manual, repetitive, and time-consuming. The risk of missing requests and transferring the incorrect amount to the wrong entity was highly possible.
Solution
10xDS streamlined the process of requesting and approving budget transfers between entities and departments via email, as well as manually updating and validating transfers in the Oracle and SAP systems through automation. Auto notifications and reminders were sent to inform about transfer requests. MS Teams allows users to perform all the required activities within a single platform. This also helped the users to access the solution from any time and on any device.
Download case study to know more