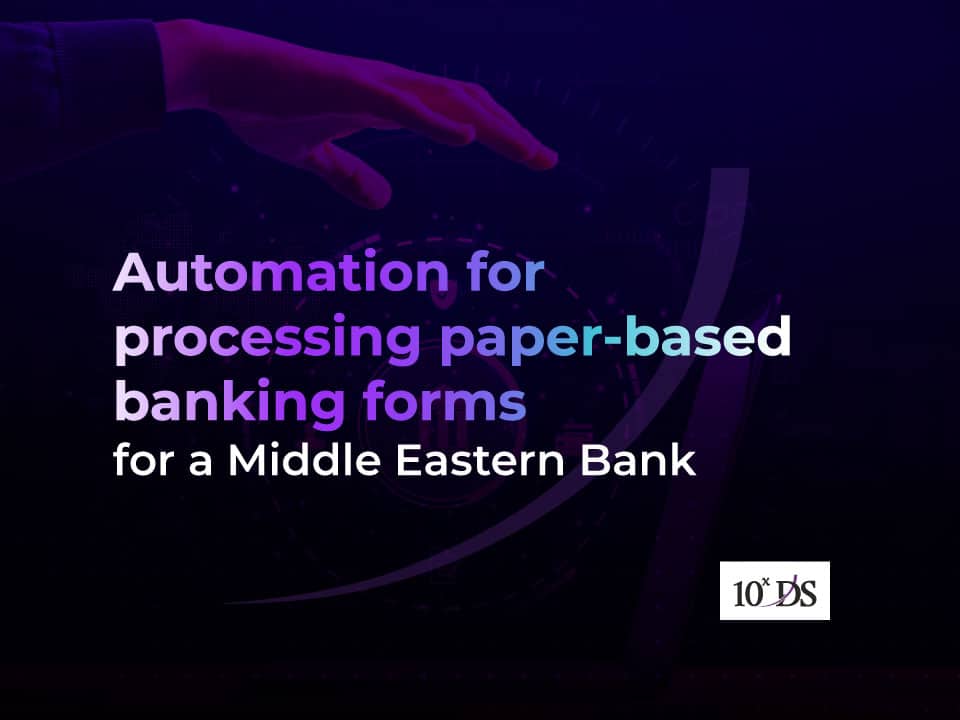 Automation for processing paper-based banking forms for a Middle Eastern Bank
10xDS delivered an end-to-end automation concept for a leading wholesale Bank in Saudi Arabia for extracting data from paper-based forms for further entry and processing through Core Banking System(CBS). The manual steps required for the data entry have been eliminated by automating the process with minimal human touchpoints.
Challenges
The data entry process from paper-based forms to CBS was time-consuming and error-prone, necessitating more people during peak periods.
Solution
10xDS designed a workflow using Microsoft based technology components, in which the solution identifies the forms and extracts all the relevant information based on the type of document uploaded. The Document processing team will get notified through Microsoft Teams for validating the data extracted. The extracted structured data is then entered into the CBS using Power Automate BOTs. The solution significantly reduced the total time required to finish the process. The possibility of human errors was reduced.
Download case study to know more