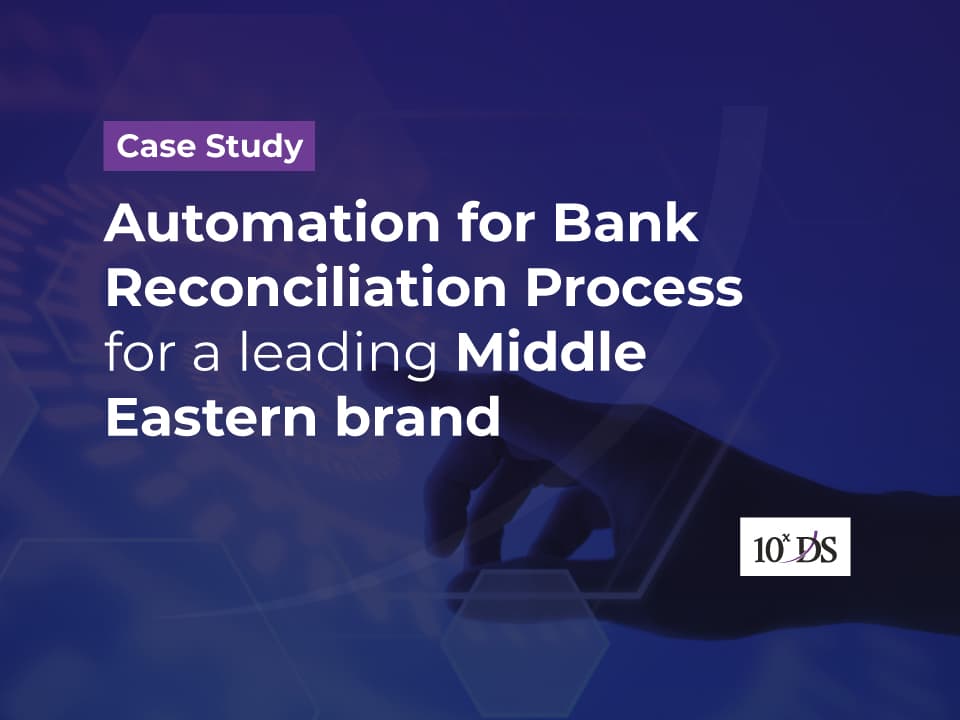 Automation for Bank Reconciliation Process for a leading Middle Eastern brand
10xDS successfully delivered an automated bank reconciliation solution for a top Middle Eastern brand that specialises in serving the oil and gas industry. The manual steps required to compare and match bank statements to their corresponding general ledgers and generate a bank reconciliation statement from the validations was eliminated by automating the process with minimal human touchpoints.
Challenge
Due to the high volume of transactions with inadequate detail, the reconciliation procedure took a long time. Error rates also increased during the reconciliation process.
Solution
10xDS developed and deployed an AI-based RPA solution, in which the BOT can access source systems like bank statements and general ledgers. A comparison is then made between the entries in the bank statement and the G/L based on the identified transactions' dates and amounts. The Bank reconciliation statement (BRS) is generated by BOT after the matching process is complete and then stored in a central location. The solution provided a substantial reduction in the total time required to complete the process. The potential for mistakes made by humans was reduced.
Download case study to know more